Hope for South Africa's Children is a charity based in Stocksfield Northumberland.
Registered in 2004 by David & Glen Smith who in 2001 following retirement,
volunteered with WEC (World Evangelization for Christ) to help set up a
village for children orphaned/abandoned and HIV Positive.
Today Rehoboth Children's Village supports up to 80 children.
HFSAC UK provides in excess of £30,000 per year through a
Sponsorship programme to support the care needs of the village.
David & Glen go to South Africa every year to visit
the Five projects that the charity currently supports.
The projects mainly support Education in rural areas, including a
school for Special Education needs.You will find more details under LINKS.
During the Covid 19 Pandemic HFSAC has provided some £17,500 to four
projects working with children/teachers as all schools/crèches were closed.
---
In the year 2019/2020 the charity raised £56,008 and made grants totalling £55,314
to the village and five other projects in the rural area.
There were no expenses.
Thanks for your help and support for us.
IN THE 16 YEARS SINCE THE CHARITY'S INCEPTION WE HAVE RAISED OVER £700,000
DOWNLOAD OUR LATEST NEWSLETTER<
CLICK HERE for REHOBOTH TRUST website
CLICK HERE for GENESIS TRUST website
CLICK HERE for CORNERSTONE LEARNING CENTRE website

CLICK HERE for GREEN SPARKS EDUCATION Facebook Page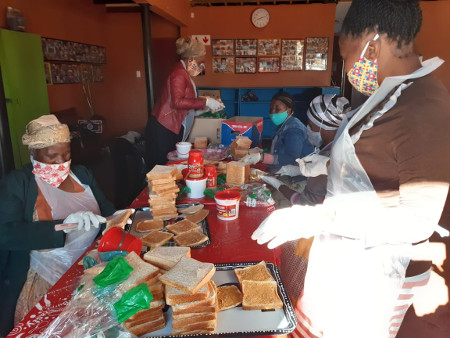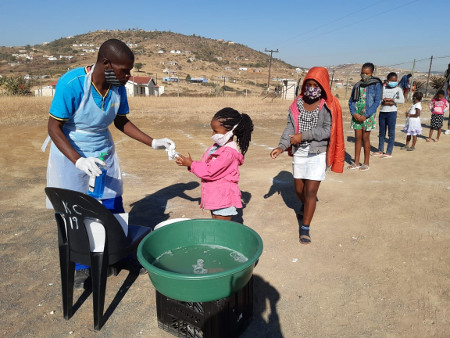 HFSAC has provided £4400 to Khula Crèche supporting a feeding scheme providing
meals to some 400 children twice per week during the Covid 19 Pandemic